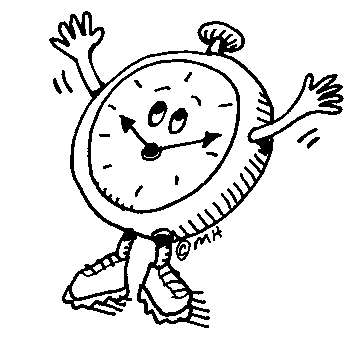 I'm back! I have not forgotten SWC! Thank for picking up my slack, Tina :) My workload has tripled and I have been working from home trying to catch up on documentation. A co-worker told me to stop immediately because it will start to take over my life, hence no blogging. Is anyone else guilty of chronically working at home? I thought I had set good boundaries, but I guess I am still working on it. We had staff development on Thursday and were discussing ways to help with time management. One co-worker shared this amazing idea called "Power Hour." It is when you take an hour out of your day and finish everything you need to. You do this by shutting your door, getting out of your email, putting your phone on do not disturb and putting your cell on silent. I may put a sign on my door as well. Is this not the most brilliant idea?! Do y'all do this? Am I the last one to know about this little nugget of joy? I was off on Friday and am starting tomorrow. Things tend to come up in this type of work, but I feel like I can accomplish this goal. I think this is a tip that can work with any profession. Try it out and let me know what you think!
So this is my first weekend of being work-free and it feels great. I have been back playing on pinterest and awaiting the arrival of fall. Many of the blogs I regularly ready have created fall wish lists and I thought I would follow. Some are more practical than others, it's a wish list, right!? Here it is:
1.
Monogram necklace
-
This necklace (to me) is the new version of the "Carrie" necklace that SJP wore during SATC. Also I'm a lover of a monogram. When I pinned it in pinterest I labeled it "Always need another monogram."
2. Lace top- It will be a nice fall addition to the wardrobe.
3. Gingham button-up shirt- I love the way it can be layered.
4. Red Pants- Ask anyone- I have been hunting for them for months. I can't find any that fit or are somewhat casual, oh and that don't break the bank. I can also wear them to Alabama Football games!
5.
Women's Angelfish Slip-On Boat Shoe in Leopard
- I have loved these since they came out last year. I have a secret love of Leopard print. My phone cover is purple leopard print, which says it all. I will probably ask the husband for these during holiday time :)
6. Remington T-Studio Pearl Ceramic Curling Wand
- Target had this on sale for $21.99 last week and I indulged yesterday, before the sale was over. I wasn't going to, but it got awesome reviews on amazon. I'm going to practice on myself today so I can wear my hair wavy to work tomorrow. Pics to come when I can perfect the curls!
7. The Louis Vuitton Speedy 30- I assume I will not get this anytime soon! My grandmother had a Louis exactly like this when I was growing up and I just see this purse as a classic and timeless piece. Sadly my grandmother's Louis has disappeared :( I should put this on my long-term wish list!
8. OPI- You Don't Know Jacques- I have lusted over this interesting neutral polish for a whole year. Why? My local Ulta runs out within 3 days of getting the shipment. I was so wanting this polish that I was going to buy it on Amazon. I decided to give Ulta one more chance and low and behold there was one left! Yay, I crossed 2 off my list!
What's on your fall wish list??