The name of the game is taking care of yourself, because you are going to live long enough to wish you had.
~ Grace Mirabella
So most of you are probably wondering where in the world have I been??? Well for starters I have moved back to the good ole' south. While I loved my time in D.C., I realized that at the end of the day I am just not cut out for the big city :) I was fortunate to be able to return to my previous internship and am a counselor for Bradford Health Services. Bradford Health Services provides all of the substance abuse treatment for Tuscaloosa County Drug Court so I guess my unoffical title would be "drug court counselor." While I love my job and am thrilled to be back in the south, change can be very very hard!
While I was in D.C., I was typically working an average of 50-60 hours a week. I don't know if any of you struggle with setting healthy boundaries, but I will be the first to admit that I am working on creating a healthy worklife on a daily basis. I could say that it was the stress of my job in DC that caused me to work so much, but now I find myself working crazy hours at my new job which results in me forgetting to take care of the most important person.... JULIE!
We learn about the importance of self care in school, but what does that really mean??? Well I figured it was only appropriate for my first blog back to try and explore some ideas of what we can do to take care of ourselves in this toxic toxic world...
Self Care is about giving yourself the gift of wellness. In this life we only have one body, and how we treat this temple reflects on our overall happiness and well being, not to mention our life span and immediate health. Using products that are made from natural materials, exercising regularly, and taking time off to relax and de-stress are all ways in which we can care for ourselves and ensure that our temple is clean, strong, and worthy of receiving all the blessings that come with a healthy mind, body and spirit.
*
Yoga:
Within the past year I have developed an obsession with yoga. If I can do it ANYONE can! I am extremely uncoordinated and super ADD, but find that yoga helps in a number of ways.
Yoga includes breathing, meditation, and exercises, called postures or poses, that stretch the body. You can do yoga to help you relax.
The goals of yoga include improved physical and mental health, as well as "oneness" with a higher being, the self, or some form of higher awareness.
Click on this link to find a yoga studio or instructor near you! I promise you won't regret it!
www.yogafinder.com/
*
Also here's a fun fact.... If you live in Birmingham, Al they have started offering Yoga at Railroad Park. I am dieing to try it! If you've been to Railroad Park you know how awesome it is, but can you imagine being able to do Yoga there?? Doesn't that sound fabulous? Here's where you can find more information
www.railroadpark.org/calendar.php
Now I leave you with an article that was published in Health Magazine by the lovely Mariska Hargitay.
Mariska Hargitay's Self-Care Tips
Television and film star Mariska Hargitay shares tips for healthy eating and living.
---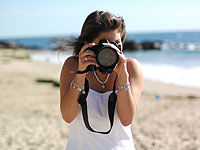 No matter how busy you get, making time to care for yourself—mind, body, and spirit—is a must. Here are a few of Law & Order: Special Victims Unit actress Mariska Hargitay secrets.

Take time for TLC. Set aside an hour a week for a mini "spa day." (And don't spend the time beating yourself up about how you don't make time for yourself. TLC, remember?) Take a warm bath, light a beautiful candle. A little indulgence will go a long way.

Eat well. It's about a balanced diet. And for me, it's also about a little extra dark chocolate. They call it "the healthy chocolate." No, seriously. A girl's gotta leave room for chocolate, right?


Listen to your body. Make sure you're finding the right balance of work, exercise, rest, and play.


Discover your creative self. Start a journal, paint a picture, grab your camera. And the best part is, you don't even have to show any of it to anybody. Creative expression feeds your spirit, not some person looking over your shoulder telling you to paint faster.


Find your passion. I'm passionate about the Joyful Heart Foundation. The hearts we open, and the incredible people we encounter—these are the roots of inspiration for me.


Close your eyes and breathe. In the midst of the chaos, there's a calm, healthy, and joyful self in there that may just need a little air.


Laugh. There's just nothing better for the soul.
It feels good to be back down south and back home to my roots! Now if I can only follow my own self care advice.... Have a fabulous holiday weekend!